Reimagine Health & Wellness with Healright

---

Evidence-based nutrition, using food as the delivery system, provides positive clinical outcomes that bridge the gap between medications and traditional supplements.
With 20+ essential vitamins and minerals and a proprietary fiber blend, Healright Daily Micronutrient Bars provide the gut what it needs to support whole body health.
Fifteen years of clinical research and studies show Healright Daily Micronutrient Bars support metabolism and gut performance using food as the delivery system. Clinical studies have shown Healright positively impacts health markers for heart, insulin and glucose, inflammation, and obesity, without additional diet or lifestyle changes.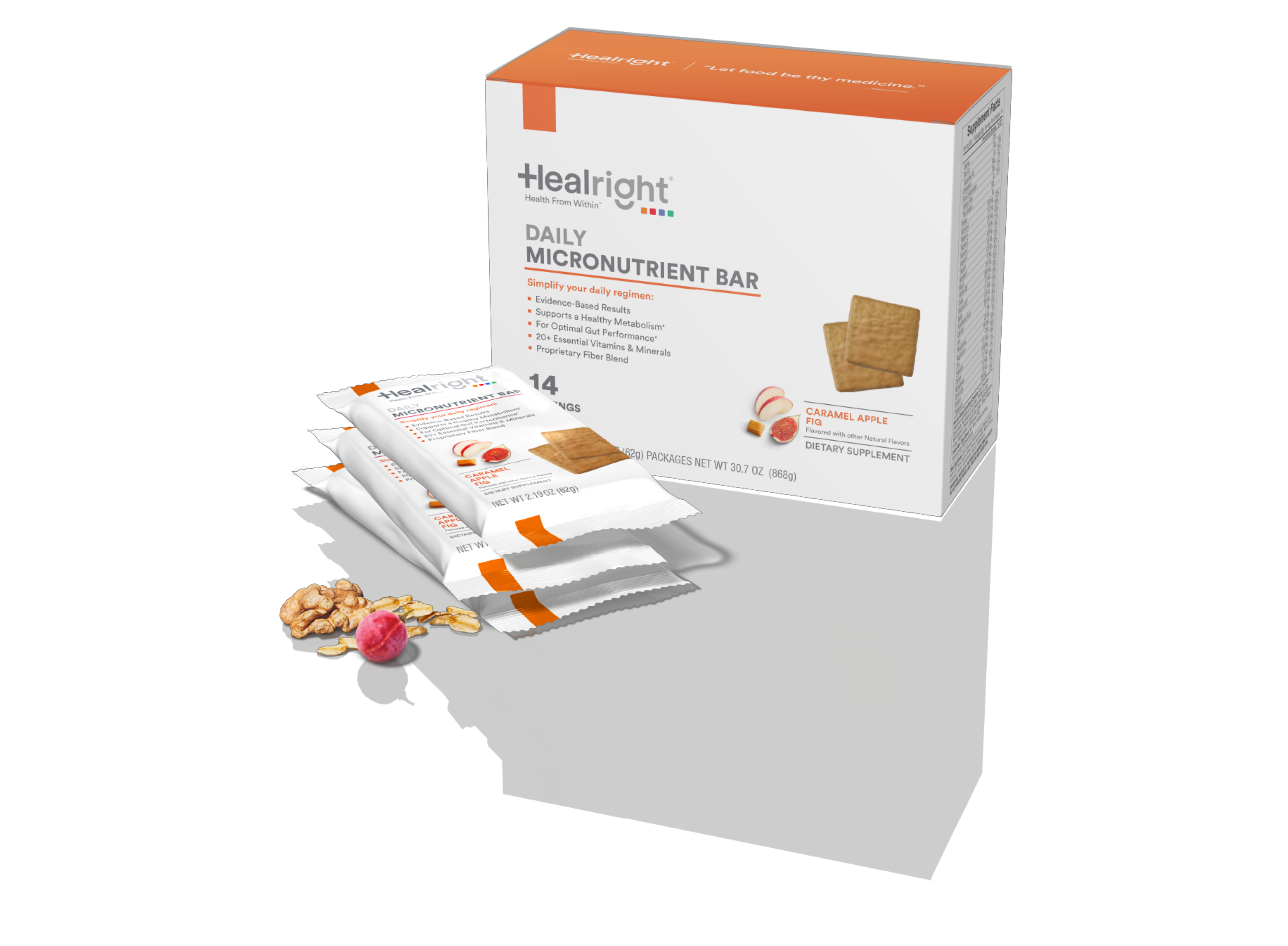 ---
Are you in retail?
50% of consumers want foods that address acute or chronic diseases and/or mitigate the need for medications, but they don't know where to find them.
Healright Daily Micronutrition can be their solution.
We can provide a Food as Medicine One-Stop Shop.
Are you in healthcare?
Only 1 in 8 Americans are considered metabolically healthy.
Healright Daily Micronutrition, using foor as the delivery system, impacts metabolic dysregulation with positive clinical outcomes.
We can fill in the nutritional gaps for your patients.
Are you in corporate wellness?
According to the CDC, "...well-implemented workplace health programs can lead to 25% savings each on absenteeism, health care costs, and workers' compensation and disability management claims costs."
We can save you up to $6,000/year per empolyee.
---
Interested In Healright? Let's talk.