Backed by 15 years of clinical research and studies!
Lower Cholesterol Naturally in 8 Weeks.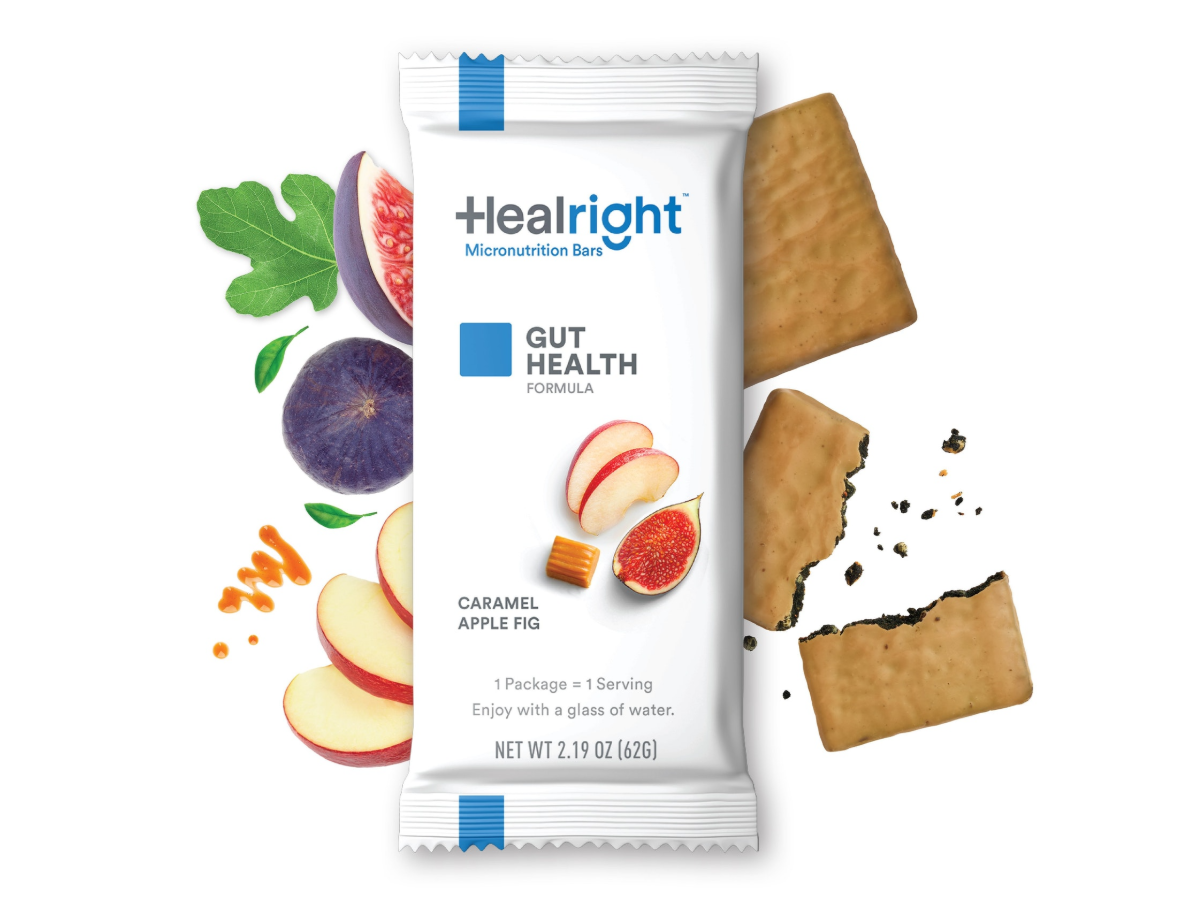 One Healright nutrition bar per day contains clinically-proven foods that help lower cholesterol naturally:
Increase good HDL cholesterol while reducing bad LDL cholesterol, even if you're overweight

Lower homocysteine to support circulation and heart health

Reduce hunger to support weight loss

Boost antioxidant glutathione

Reduce markers of inflammation
*Free shipping & pay later available!
You're not alone. 28% of Americans over age 40 take a statin despite side effects like fatigue, sleep issues, and muscle aches.
Unlock the Power of Cholesterol Reducing Foods.

Promote heart and circulatory health by Increasing HDL by up to 25%, and reducing in LDL, triglycerides, and C-reactive protein.

Normalize metabolic dysregulation, improve healthy inflammatory response, decrease waist circumference and visceral fat, and naturally calm the appetite.
Maintain a healthy insulin response, manage glucose efficiency, improve metabolic dysregulation and boost the body's healthy inflammatory response.

Promote heart and circulatory health by Increasing HDL by up to 25%, and reducing in LDL, triglycerides, and C-reactive protein.

29 million adults have total cholesterol levels < 240 mg/dL.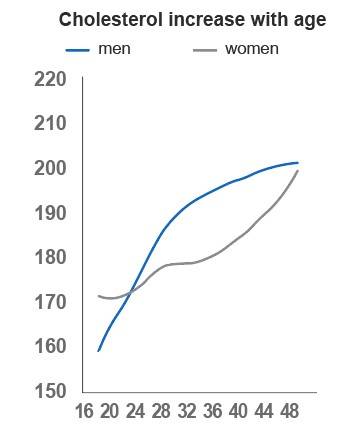 Cholesterol is critical to our bodies. Without it, we can't live. But too much can cause serious health issues. Research has shown that good cholesterol (HDL) drops as we age, and bad cholesterol (LDL) increases, especially after age 35 (see the graph to the left).
By the time you're in your 40's, choleterol can become a big, evne life threatening problem.
Thankfully, there's an easy, delicious and natural statin alternative way to raise good cholesterol and lower bad cholesterol naturally (without a statin and side effects) in as little as 8 weeks.
Plus, you'll get extra bonuses like more energy, reduced hunger, better circulation, and lower inflammation, all with Healright Daily Micronutrient Bars.
Yi, SW., Yi, JJ. & Ohrr, H. TOtal cholesterol and all-cause mortality by sex and age: a prospective cohort study among 12.8 million adults. Sci Rep 9, 1596 (2019).
High cholesterol increases risk for heart disease and stroke, the number one and five leading causes of death.

---
Healright micronutrient bars are a convenient and delicious way to get the cholesterol-lowering nutrients your body needs -- without having to eat like a "patient".
Just one bar a day can keep the doctor away, giving you the functional benefits of fibers, probiotics, essential micronutrients, and superfoods.
Fifteen years of clinical research and studies show Healright Micronutrient Bars Work!
Developed by a group of esteemed scientists at UCSF Benioff Children's Hospital Oakland Research Institute (CHORI) in collaboration with the U.S. Department of Agriculture (USDA).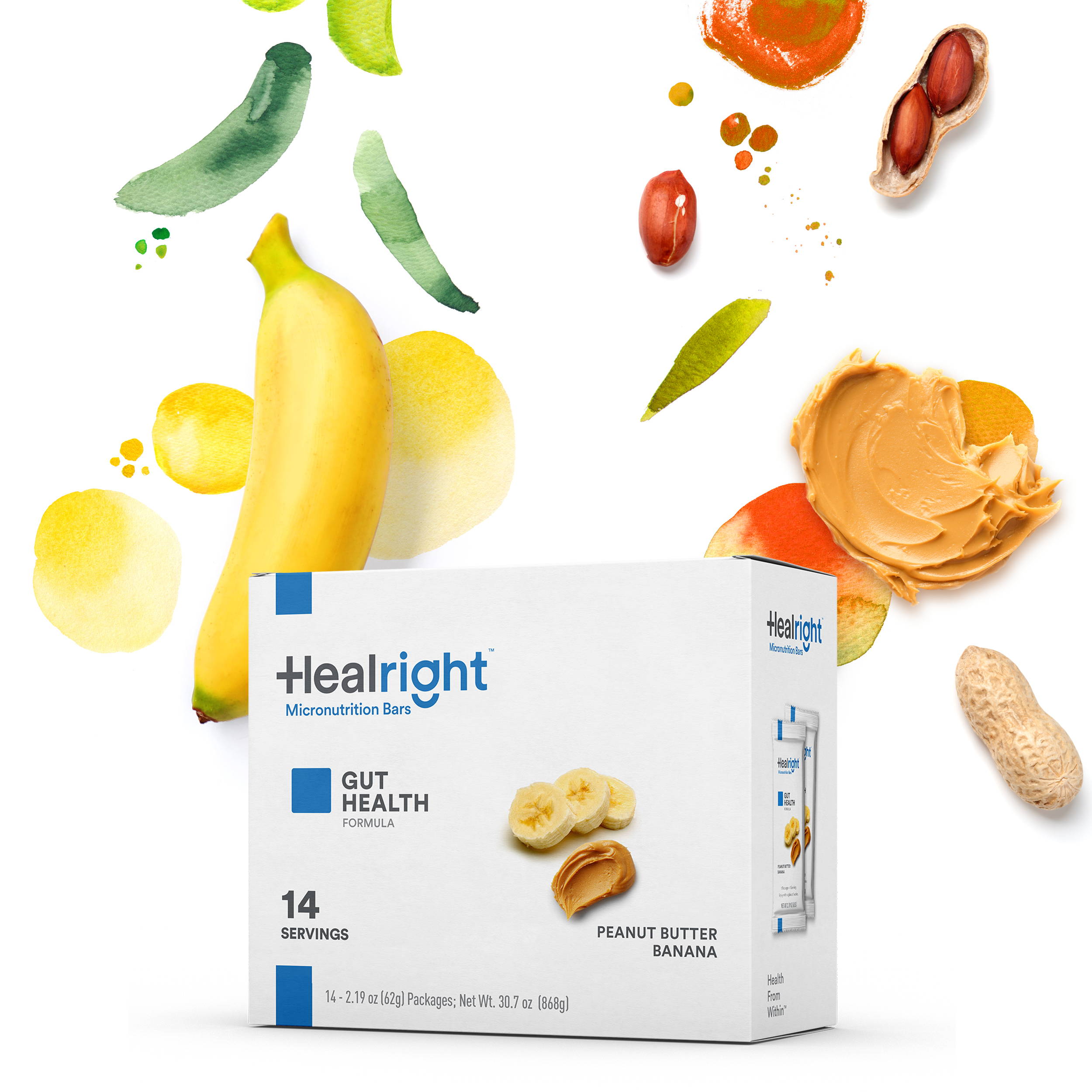 Backed by 15 years of clinical research and studies!
Essential Vitamins & Minerals
Supports a healthy immune system. Converts food into energy and impacts cellular performance.*

Supports healthy anti-inflammatory response. Maintains healthy triglyceride levels and supports brain function.*

Supports heart health. Maintains blood sugar. Supports weight management and manages constipation & diarrhea.*

Supports weight management. Encourages a feeling of fullness. Helps with bowel regularity and management.*
Stimulates good bacterial production in the gut. Maintains cholesterol and triglycerides. Supports the immune system and maintains blood sugar.*

High Polyphenol-Containing Foods
Critical for overall health. High anti-oxidant properties.
Transformative nutrients from superfoods support cholesterol in the normal range, heart health, circulation, and overall quality of life.
8-Week Cholesterol Lowering Program

SAVE 50% FOR A LIMITED TIME

Total Investment:
$392.00
$196.00

What's Included:

4 Boxes of Healright Bars (Variety pack with four different flavors)

2 C

oaching Sessions with our Clinical Specialist plus email support throughout the program

Free Shipping

Payment Plan Available (select Shop Pay at Checkout)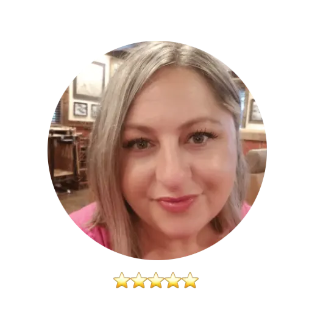 "I feel so much better overall and have more energy. In addition, my skin, hair and nails also have improved in strength and texture, and I've even lost weight. I find Healright bars very satisfying and filling. I use them as a meal replacement, especially at breakfast, then I am less hungry the rest of the day."

- NeShea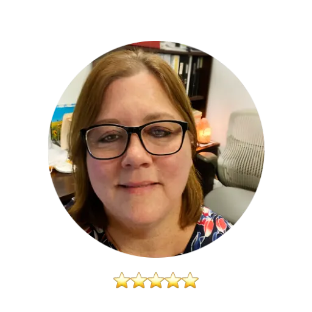 "Eating all the right things isn't easy, and my schedule and family life make it difficult to exercise regularly. So, I gave the 8-week program a chance. It has been a simple solution to feeling better overall and other health issues I've dealt with for a long time. It's life-changing to add food like Healright to my diet instead of taking food away."

- Anna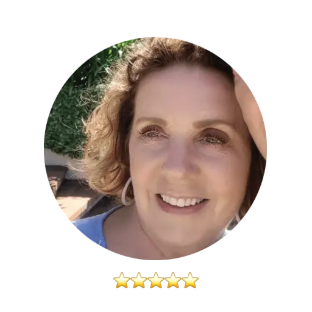 "Since I have been on Healright my digestive health and regularity has substantially improved. I have even lost 6 lbs! I really enjoy the taste of Healright. I eat them for breakfast and at 4pm each day. I experience much less hunger so I don't overeat. I highly recommend Healright."

- Becky

You'll love Healright bars
or your money back...
If, for whatever reason, you are not 100% satisfied with our products, we will provide you a full refund within 30 days of purchase.